Join The Uproar
We're raising a ruckus for gender justice—and we need you to help turn up the volume. Join The Uproar to fuel gender justice every month. Together, we WILL make intersectional gender equity a reality in our lifetime!

Become a member of The Uproar at any monthly giving level to make a lasting impact. We'll send you a special thank you gift, invitations to upcoming ERA virtual events, and the latest updates on our work.
I was glad to finally have a partner in fighting for what I knew was right. Neither of us wanted to see this happen to anyone else. Júlia Sanchez, ERA student client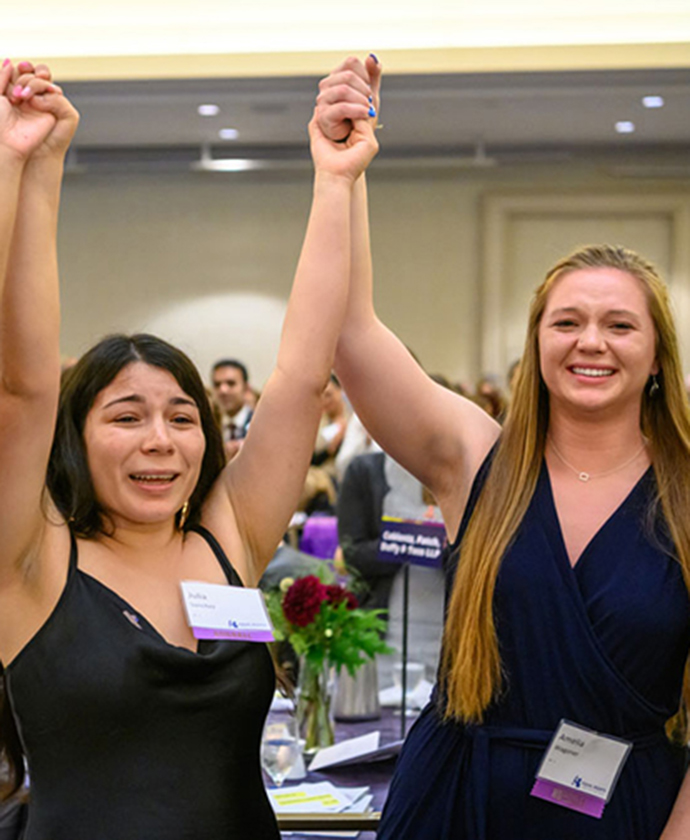 Help us do more work like this
Support the movement for gender justice. Invest in our mission to end discrimination and sexual violence in our workplaces and schools with a gift to ERA.
Stay Connected & Take Action